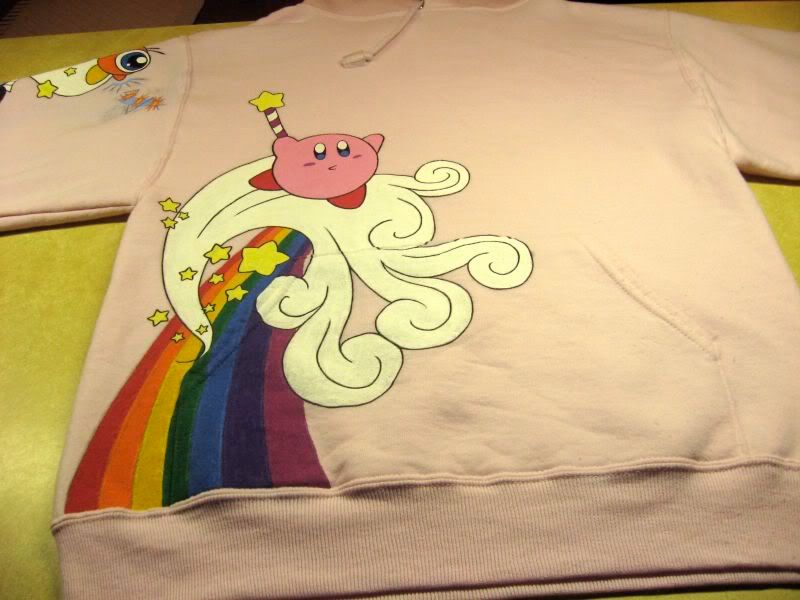 Whoops, that isn't a sprite, is it?

I had a pullover hoodie that unfortunately got a stain on it. I was going to throw it out before realizing this was a golden opportunity to get creative!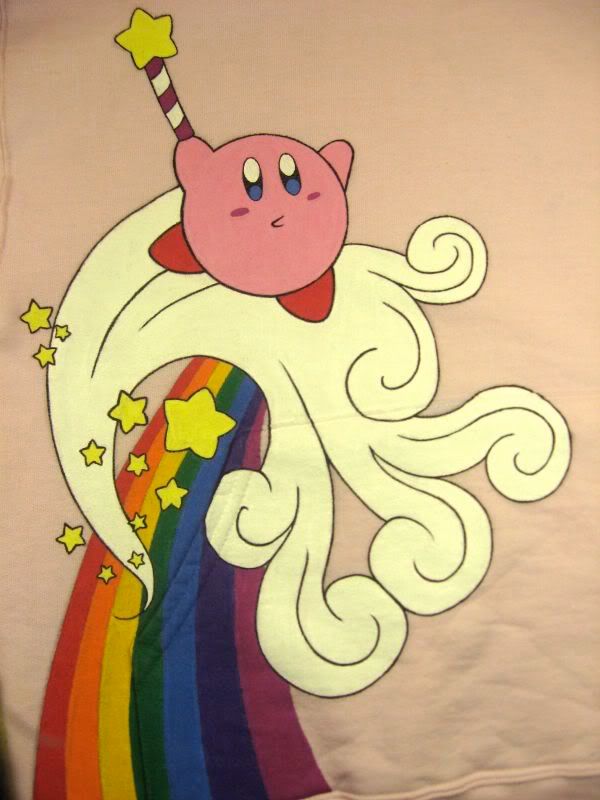 This is the design on the front (it goes right over the handwarmer/pocket)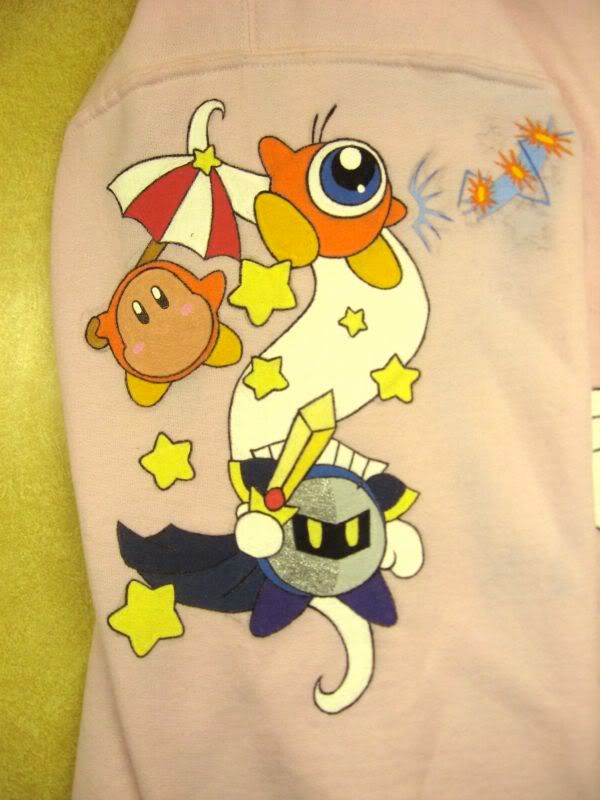 ...and then this is on the sleeve (stain got there too :( )

Here's some work in progress shots - I had to work to cover the stain, so in this case the design was influenced by needing to cover certain parts of my 'canvas:'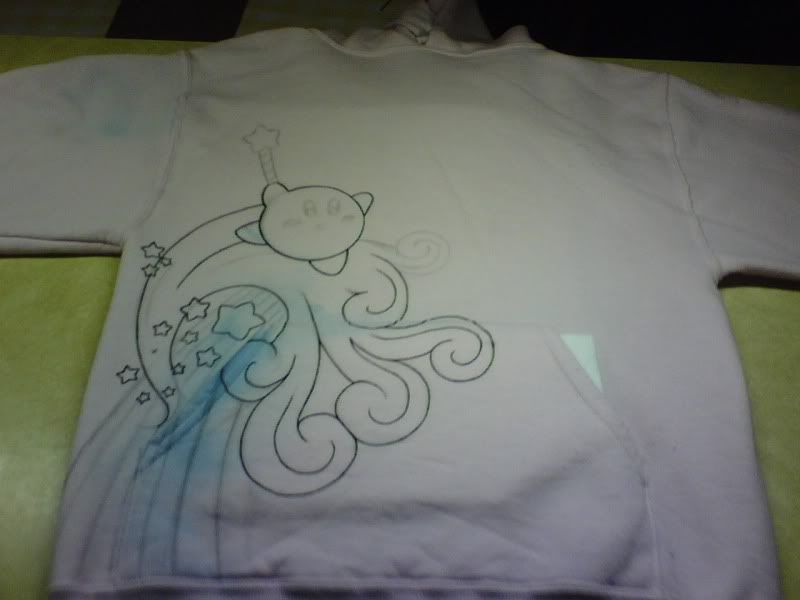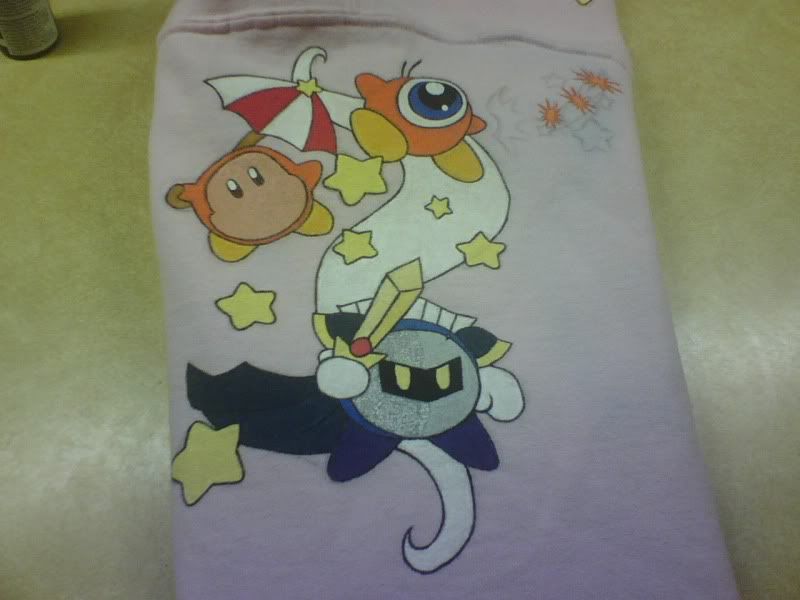 This took a lot of time (and paint - I think I used every matte color I own, and still had to mix a few colors besides!), but at least I don't have to buy a new hoodie...